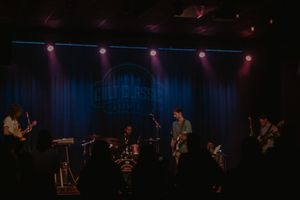 About
Hello,
If you are reading this that means some how you and I have connected whether it be through my music or meeting personally. Thank you for stopping by the website.

Crosstown Walkers is a music project I  started a while ago but new life was breathed into this concept during the pandemic of 2021.

My goal in this is project is to share my story and to give you a perspective. If you have been hurt, diminished, broken hearted, abandoned, weary, lonely, tired, have faced tragedy, are in the midst of trials and temptation...you are not alone. If you're ready to end it all or dying to start over, if you're fighting to stay alive; yet, wanting something new...and you are here reading this now...I am here to tell you it is possible for whatever it is you're facing to get better. I am living proof that it is so - my music is my story behind that. I thank God and Jesus Christ for that and the chance to tell this story.
"

But thanks be to God, who in Christ always leads us in triumphal procession, and through us spreads the fragrance of the knowledge of him everywhere."
— 2 Corinthians 2:14